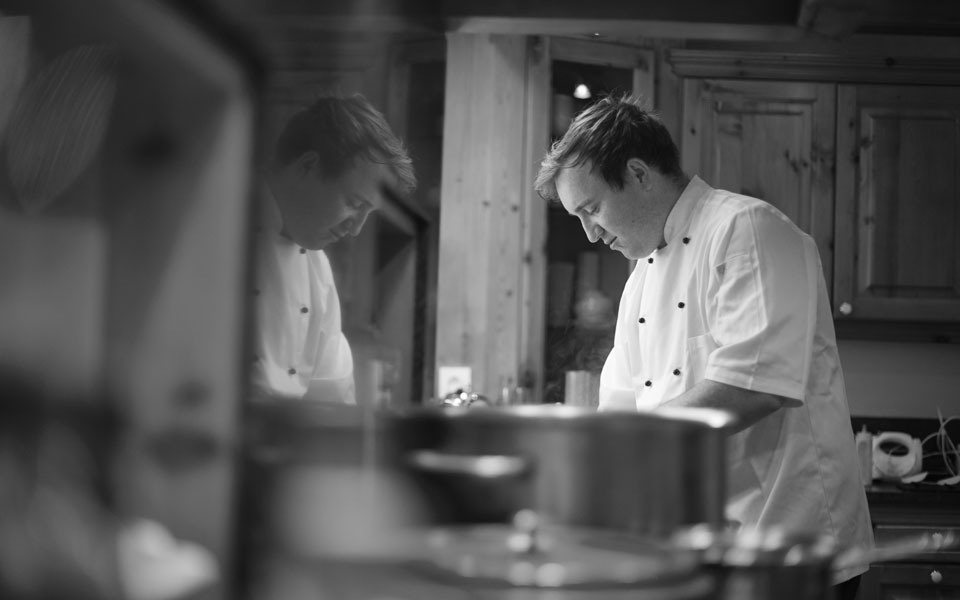 Olympie 3 Chalet Manager (joint)
Where
Méribel, France; Méribel is part of the Three Valleys, one of the largest ski areas in the world.
When
From early Dec 2017 to end April 2018
Salary
c. £130pw dependant on experience. Package includes accommodation, food and drinks, ski pass, skis/board and boots, medical insurance, transport from London to and from the resort. Additional performance-based bonus will also be awarded at the end of the season.
Age range
No age restrictions
Overview
Olympie 3 is a beautiful chalet-style apartment (see more details here) that sleeps 10 guests which, in the past, was part of the Purple Ski portfolio. Now, Purple Ski simply "manages" the apartment and provides staff to the owners. The majority of the sales are through the owners' agent.
The chalet-apartment is run by a couple who live in, and who are jointly and wholly responsible for the day to day management of the chalet, including cooking, housekeeping/cleaning and shopping, and for ensuring that the needs of the owners and their clients and guests are met at all times.
The service offering at Olympie 3 is different to that of the other Purple Ski chalets in that the food is "good quality home-cooked food" instead of "fine dining", there are good, local wines but no fine wines or unlmited champagne, and there is no driving service nor service on the chalet couple's day off.
The hours are long and the job is physically and emotionally demanding and you need to be an effective team. You must have extremely high work standards, be customer-focused, self motivated, resourceful, take pride in your work at all times and be conscientious and highly organised.
As Olympie 3 is some distance (10-15 minutes by bus) away from Purple Ski's other chalets, you need to be willing to make a effort to socialise and stay in touch with the rest of the team, but also happy to be relatively independent.
Previous Experience
Must be able to cook to a good "dinner party" standard. Ideally will have completed a recognised cookery course and have held positions involving cooking in the past.
Must have significant hands-on experience in the hotel and catering industry, e.g., chambermaiding and/or waitressing, ideally in high level establishments (4* hotels, 2 AA rosette level restaurants).
Computer literacy (ideally skills in Microsoft Office, including Outlook, Excel, Word) is essential
Full driving licence and at least 3 years post qualification driving experience is essential.
Ability to converse in French is desirable.
Main Duties
Service : General
Contacts and liaises with the owner / agent in advance to find out all relevant details of future guests - arrival dates and times, dietary needs etc
Creates a warm, friendly and welcoming atmosphere for all guests
Helps ensure that all guests are provided with welcome literature, as appropriate
Is available to answer any questions, or resolve any problems that the guests may have, always aiming to do whatever they reasonably can to ensure that guests have the best possible skiing holiday, whether on or off the slopes. To enable this, is knowledgeable about the resort, its facilities.
Refers any complaints to Karen or the owners
Stacks wood delivered to chalet, prepares and cleans fire, lights the fire on arrival day and thereafter according to guests' preferences
Helps clients arrange servicing and/or hire of ski equipment, also ski lessons etc. as required
Helps guests to use the personal laundry facilities as required
Service : Cooking/Meals
Provides - and serves - breakfast, afternoon tea (including freshly baked cakes/slices), children's high teas and a 3 course dinner to the required standard on 6 days per week
Goes shopping for all necessary provisions as required. Buys fresh milk daily.
Sets up, clears away and washes up after all meals.
Lays out and clears coffee/tea in evenings .
Service : Housekeeping
Ensures that excellent standards of hygiene and cleanliness are maintained in/around the chalet-apartment at all times, including at end of season. Cleans and tidies the following areas daily (kitchen, food storage areas and dining room/area are the chef's responsibility):

Vacuums and/or mops floors/carpets in all rooms and corridors
Refreshes sofa and other cushions
Makes beds
Tidies guests' bedrooms
Cleans bathroom sanitary-ware and surfaces
Cleans interior and exterior of windows as necessary
Cleans kitchen, kitchen equipment and dining room/area, including mopping kitchen and dining room floors

On changeover day, changes all linen and towels, throughly cleans chalet-apartment.
Manages and cleans all food storage areas within the chalet-apartment
Washes and irons "small" linen such as napkins, tablecloths, chef's whites, tea towels etc
Washes up and polishes all glasses, crockery, cutlery and pans etc
Clears rubbish daily
Keeps laundry room, garage, ski and boot lockers clean and tidy
Counts and bags up used linen/laundry ready for collection, labels bags, completes checklist(s). When clean laundry is returned, verifies receipts against the checklist and puts it away. Reports any issues (loss/damage etc.)
Sets up and closes down the chalet-apartment at the start and end of the season
Ensures that all household equipment is maintained in the best possible condition; reports and arranges any repairs and replacements promptly to the Supplies and Maintenance Manager.
Administration
Prepares reports for the owners as required on chalet costs (e.g., food and other consumables, laundry etc.) Explains any exceptional usage as requested. Ensures that all variable chalet costs are kept within budgeted levels.
Ensures that fridge and freezer temperatures are maintained at a safe level for the storage and preservation of food; reports any issues immediately
Prepares and maintains an inventory of all household equipment as required/requested
Maintains an inventory of all linen, and ensures that future weeks' requirements can be met
Collects payment as necessary for lift passes and other sundry purchases
Application
In the first instance please complete the online application form by clicking here.