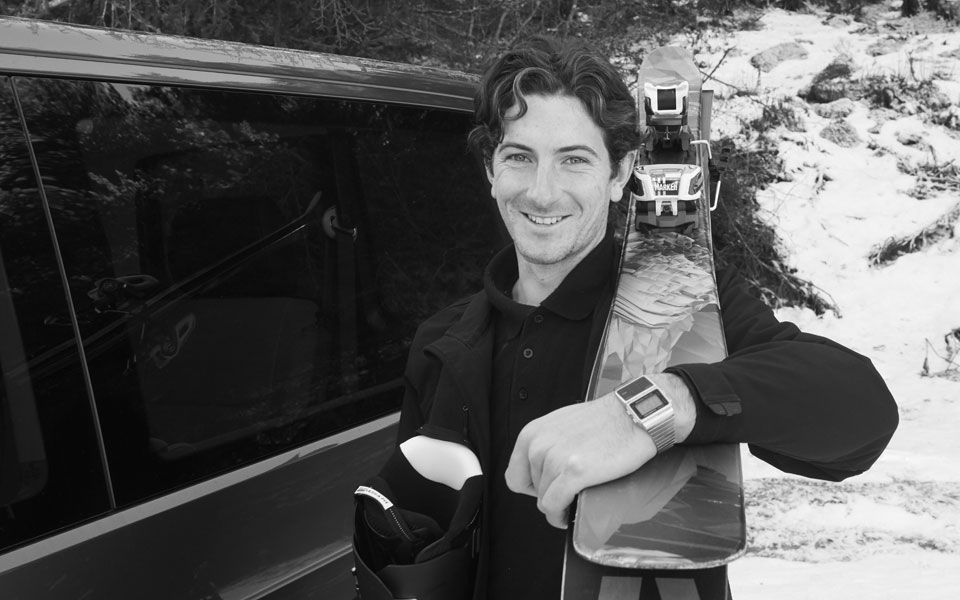 Chalet Assistant/Driver
Where
Méribel, Courchevel and Val d'Isère, France
When
From end Nov/early Dec 2021 to end April 2022
Salary
Highly competitive salary package with accommodation,food and drinks included. Potential additional performance-based bonus.
Age range
Over 21 years (for vehicle insurance reasons)
Overview
Reporting to the Chalet Manager, the Chalet Assistant/Driver is jointly (with the Chalet Manager, Chef and Chalet Assistant (if applicable) responsible for the day to day management of the assigned chalet, ensuring that the guests' needs are met at all times while maintaining the Company's standards.
The Chalet Assistant/Driver's main role is to provide a driving service for the assigned chalet, to support other chalets in delivering an effective and comprehensive driving service, and to support the rest of the chalet team in his/her assigned chalet, doing whatever is necessary look after the clients and manage the chalet effectively and efficiently (this may include cleaning, waitering/waitressing etc. No cooking is required.)
Minimal shopping and no budgeting duties
Previous Experience
Full driving licence and at least 3 years post qualification driving experience is essential.
At least 2 years/seasons professional passenger or goods driving experience (provable) or a Driver Certificate of Professional Competence is essential.
Previous experience of driving large vehicles, on snow and/or overseas is highly desirable.
Prior hands-on experience in the hotel and catering industry in waitering/waitressing and/ or cleaning/chamber-maiding roles is highly desirable.
Good level of spoken French is desirable.
Must be excellent at working as part of a team, have extremely high work standards, be customer-focused, self motivated, take pride in your work at all times and be conscientious.
Main Duties
Service : General
Helps create a warm, friendly and welcoming atmosphere for all guests
Is available to answer any questions, or resolve any problems that the guests may have, always aiming to do whatever they reasonably can to ensure that guests have the best possible skiing holiday, whether on or off the slopes. To enable this, is knowledgeable about the resort, its facilities, the Purple Ski website and the Employee Manual.
Helps clients make restaurant bookings for lunch and dinner on the evening off.
Helps clients resolve any issues regarding rented ski equipment as and when required.
Refers any complaints to Resort Manager.
Ensures an effective handover to the relief staff (who provide cover on your day off) so that the standard of service is maintained
Service : Chalet-related
Stacks wood delivered to chalet as required, prepares and cleans fire daily (ready to light) and ensures that firewood basket is full
Ensures that boot and glove warmers are fully operational and switched on/off at appropriate times
Ensures that guest supplies in the entrance area (tissues, snacks etc.) are replenished and well presented at appropriate times
Keeps driveways, paths, steps and balconies clear of snow and rubbish at all times; also keeps chalet exteriors clean and tidy, clearing away ashtrays, glasses etc. and cleaning outdoor games, hot tubs etc.
Supports the rest of the chalet team in ensuring that excellent standards of hygiene and cleanliness are maintained in and around the chalet at all times, including at end of season. This will include cleaning bathrooms and bedrooms, making beds, vacuuming, kitchen cleaning, washing up etc.
On changeover day, when not performing airport transfers, works closely with all others on the chalet team to do whatever is needed to ensure a smooth and pleasant transition for the guests and efficient changeover for staff.
Bags up and disposes of all chalet rubbish daily, ensuring that packaging and glass is recycled as much as possible.
When not required for driving, helps with the preparation, service and clearing away/cleaning up of breakfast, afternoon tea and dinner.
Carries out bedroom turn-down service during evening dinner service
Ensures that the guests' bar and bar fridge are kept fully stocked at all times
Ensures that all chalet internal and external lights are functioning and with the correct type of bulbs at all times
Looks after the chalet spa facilities, i.e., hot tub, sauna, hammam and related areas, ensuring that they are kept clean, safe and sanitary at all times, that sufficient stocks of chemicals and equipment are available and that all associated log-books are properly completed.
Collects and delivers fresh bread, milk, newspapers and magazines for assigned chalet as required
Collects and distributes linen from/to chalets as required.
Obtains refills for chalet gas bottles as required.
In conjunction with the others in the team, sets up and closes down the chalet at the start and end of the season
Driving and vehicle care/maintenance
Drives guests within their designated valley as required, according to rota, helping them load and unload ski equipment as necessary.
On changeover days and other days on an exceptional basis only, as assigned by Resort Manager, meets guests at the airport and/or train stations and transfers them safely to their chalet. Provides a welcome talk during the trip. Also, returns departing guests to the airport/train station as assigned.
Drives safely and responsibly at all times. Is (becomes) knowledgeable about, and complies with French driving/traffic and parking rules and regulations. Never drives any Purple Ski vehicles when under the influence of alcohol.
Maintains vehicle logbook, accounting for all mileage and fuel consumption/costs. Minimises fuel costs. Ensures that vehicles are re-fueled appropriately.
Maintains cleanliness of vehicles, including daily clean inside and bi-weekly (minimum) clean outside. Maintains vehicles in good mechanical order and completes and submits weekly log sheets to support this. Reports and arranges any repairs and replacements immediately to Resort Manager.
Ensures that vehicles under their care are secured from loss or damage at all times
Drives chalet staff to and from work as necessary.
Other duties
Helps the Supplies Manager with the distribution of supplies to the chalets as required.
Goes shopping for emergency provisions as required, also helps with the movement of chalet-related equipment and provisions as necessary.
Application
In the first instance please complete the online application form by clicking here.