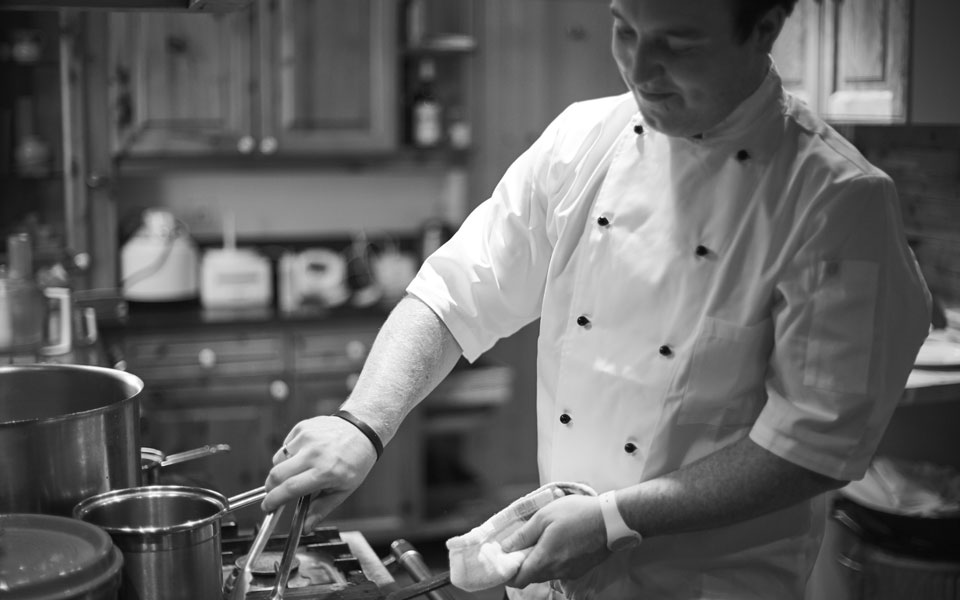 Relief Chef & Driver
Where
Méribel, Courchevel and Val d'Isère, France.
When
From end Nov 2023 to end April 2024
Salary
Highly competitive salary package with accommodation, travel, food and drinks included.
Age range
Over 21 years (for vehicle insurance reasons)
INTRODUCTION
This job description aims to outline, in general terms, the tasks that you are expected to perform on a regular basis and the skills and attitude we expect you to have – however the job description is not exhaustive. There may be other things that you are required to do; you need to be flexible and willing to adapt to whatever is needed to make sure that your guests have the best possible holiday and want to come back to Purple Ski and tell their friends about us.
Working in a chalet company means above all working as part of a team. Rigid demarcation of duties leads not only to boredom but also inflexibility to the needs of looking after our guests.
You will work hard – and also find time to snowboard/ski, socialise with the guests and with your friends in the resort.
Equally important as our guests, are our landlords and landladies. Each chalet must be looked after as if it is your own and kept immaculately clean and returned to the owners in an "as new" state at the end of the season.
Overview: Relief Chef & Driver
The Relief Chef covers for the day off of the designated chalet chefs. On changeover day, he / she also helps with the cleaning and preparation of the assigned chalet. He/she is also responsible for providing whatever support is necessary to ensure the smooth running of all Purple Ski activities and to ensure that the Company's standards are always maintained.
Previous Experience
Ability to cook to a reasonable standard is essential (good home cooking, not "fine dining")
Significant prior hands-on experience in the hotel and catering industry, e.g., chambermaiding and / or waitressing, ideally in high level establishments is essential.
Significant and demonstrable previous child-care experience is essential.
Full driving licence and at least 3 years driving experience is essential.
A recent, clear Disclosure Barring Service certificate is essential.
Previous experience of driving large vehicles, on snow and/or overseas is highly desirable.
Good level of spoken French is desirable.
Overview: Relief Driver
The Relief Driver/Chalet Assistant covers for the day off of the designated chalet staff. He/She is jointly (with Chef and Chalet Manager) responsible for the day-to-day management of the assigned chalet, ensuring that the guests' needs are met at all times while maintaining the Company's standards.
The Relief Driver/Chalet Assistant's main role is to provide a driving service for the assigned chalet, to support other chalets in delivering an effective and comprehensive driving service, and to support the rest of the chalet team in his/her assigned chalet, doing whatever is necessary look after the clients and manage the chalet effectively and efficiently (this may include cleaning, waitering/waitressing etc. No cooking is required.)
Minimal shopping and no budgeting duties.
Main Duties
Service : General
Creates a warm, friendly and welcoming atmosphere for all guests - including all children.
Is available to answer any questions, or resolve any problems that the guests may have, always aiming to do whatever they reasonably can to ensure that guests have the best possible skiing holiday, whether on or off the slopes. To enable this, is knowledgeable about the resort, its facilities, the Purple Ski website and the Staff Manual.
Refers any complaints to the Resort Manager.
Ensures an effective handover to dedicated chalet team so that the standard of service is maintained.
On changeover days, helps clients arrange servicing and/or hire of ski equipment, also ski lessons etc as required.
Helps guests to use the personal laundry facilities as required.
Service : Relief Chef
Provides cover for the dedicated chalet chef on their day off. On these days, is responsible for:
Communication with the chalet chef is vital in handing over and handing back after days off
setting up, providing, serving and clearing away breakfast
preparing, laying out and clearing away afternoon tea
cooking for self and all staff working in / supporting the chalet on that day
preparing, laying table for, serving and clearing away children's tea.
cleaning kitchen, kitchen equipment and dining room/area, leaving all areas (including floors) clear and spotless after each service and before leaving the chalet.
cleaning food storage areas including fridges and freezers when necessary
"baby-sitting" any children that may be staying in the chalet as required, while their parents are out to dinner, until 11pm and performing turn-down service (i.e., tidies/refreshes bedrooms and bathrooms)
should the adult clients decide to stay in the chalet (rather than eating out at a local restaurant), looking after them as required including preparing simple accompaniments for their meal, serving, clearing away and washing up afterwards
making the chalet warm and welcoming before clients return from skiing
helping with general housekeeping as required to ensure that excellent standards of hygiene and cleanliness are maintained in / around the chalets at all times
clearing away pre-dinner drinks in evenings
ensuring that the guests' bar/ bar fridge is kept fully stocked at all times
ensuring that a bowl of fresh fruit is available to guests at all times
doing any chalet laundry required
ensuring an effective handover from and back to the chef so that the standard is maintained
If/when not required for children's tea or baby-sitting, performs other duties as required to support the rest of the team and ensure the smooth running of chalet operations. This time is also dedicated to assisting with the guests toiletries organisation. Other use of this time includes cleaning and re-fueling Purple Ski vehicles, cleaning and tidying childcare equipment (e.g., cots, high chairs), and cleaning/ tidying peripheral areas such as garages and linen storage areas.
May occasionally be rotaed to cover for a chalet manager / assistant instead of a chef. On these days, works in the assigned Purple Ski chalet to as housekeeper/chambermaid and waitress to ensure that the highest standards of service and cleanliness are maintained.
Other duties
The relief chef is responsible for producing the transfer picnics for transfers coming in and leaving resort with Purple Ski Transfers. There are dedicated shifts to prepare picnic food.
The Relief Chef picks up, organises and delivers guest toiletries and miscellaneous supplies ready for changeover each week.
On the evening of changeover day, helps with the delivery of guest lift passes and the collection of payments from guests
Ensures that all household equipment is maintained in the best possible condition; reports and arranges any repairs and replacements promptly to the Maintenance Manager
Covers for/backs up for all chalet staff in emergencies (e.g. illness/absence)
Supports the formal review and performance appraisal of staff throughout the season and at the end of the season
Provides other assistance as requested by Resort Manager
PREVIOUS EXPERIENCE: DRIVING
Full driving licence and at least 3 years post qualification driving experience is essential.
Previous experience of driving large vehicles, on snow and/or overseas is highly desirable.
Prior hands-on experience in the hotel and catering industry in waitering/waitressing and/ or cleaning/chamber-maiding roles is highly desirable.
Must be good at working both alone and as part of a team. You must have extremely high work standards, be self-starting, flexible, customer-focused, self motivated, take pride in your work at all times and be conscientious.